Axis is a marketplace for multiple web applications with single sign on. Every application may have different plans. Users can subscribe to applications and their features.
Industrial call is a full fledge educational platform for chemical industry people. Admin and manager can create courses, upload study material, create exams and much more.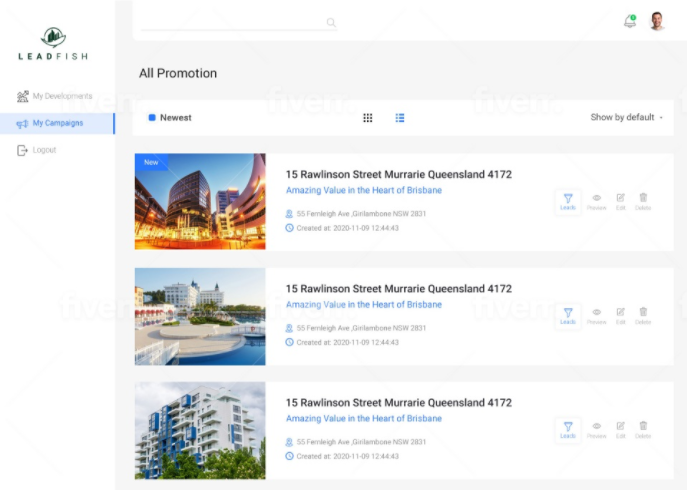 Lead Fish Australia is a large web application for real estate agents and property sellers. They can signup and upload images, videos, and text descriptions of their real estate properties on the web application.
LiVE with MotiVE is video log website having many features. The website has attractive, good looking, neat and professional UI design.
Aldo 360 is an online e-commerce store users can buy products and pay through paypal, credit card, and e-wallets.
It's a redesign and implementation of existing website. I got designed new and fresh look of this website from my partner designer.
Email marketing is one of the most effective ways to communicate with your prospects and customers, but it takes a long time (and lots of practice) to write the kinds of emails that command attention.
Heirloomsnaps is a business website for a professional photographer in Colorado, USA. The website displays intro, portfolio, package prices, and much more.
The application processes data from Facebook and Instagram pages, analyzes it and converts into meaningful metrics.
Just like Google Analytics but having advance features like conversions and funnels tracking.
User can build landing pages quickly, using ready-made, beautiful and responsive page templates.
TeacherOnline is the online teaching website, where user can search for courses, view its fees, and look for its time table and teachers.
RunwayDream is an online designer fashion hire, and personal styling solution.